Partnership Focus: Crash Lab Support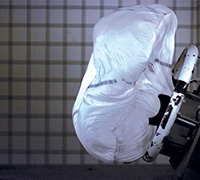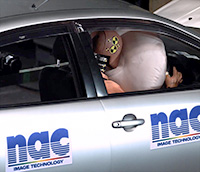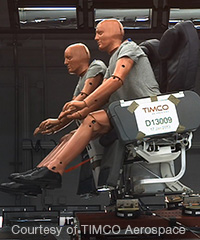 February 1, 2014
This newsletter's focus is the crash analysis and occupant safety industries. Who better to highlight than Crash Lab Support (CLS), nac's partner in the Great Lakes who specializes in "everything crash related".
With over 25 years experience, Crash Lab Support offers crash and occupant safety test equipment and engineering services. This includes: high speed cameras, LED lighting, motion analysis software, systems integration and turnkey crash sled facilities.
Crash Lab Support's extensive background in the crash analysis and occupant safety industries is a valuable asset to automotive and transportation customers looking for assistance in selecting the appropriate equipment for their high-speed imaging requirements. CLS brings hands-on experience and a wealth-of-knowledge to OEM's, universities and military customers.
In an effort to satisfy specific requirements of these industries, Crash Lab Support has developed and engineered the Yellow Jacket brand of LED Lighting. nac customers requiring intense lighting without the heat produced by traditional tungsten lights can now use Yellow Jacket LEDs for both on-board and off-board applications. Yellow Jacket LEDs have been tested and approved in facilities throughout the world.
With the introduction of the new Memrecam Q series, designed to support demanding multi-camera testing environments, nac and CLS are able to offer even more versatility to customers. "I am excited about the edition of the new Q camera series to this impressive Memrecam lineup. We look forward to the opportunity to introduce them to our leading customers in the crash analysis and occupant safety markets," states John Cheyne, President of Crash Lab Support.
Information: