High Speed Camera for Automotive / Military / Academic / Industry / R&D / Testing
The compact, self-contained, even higher performance, Hi-G Camera System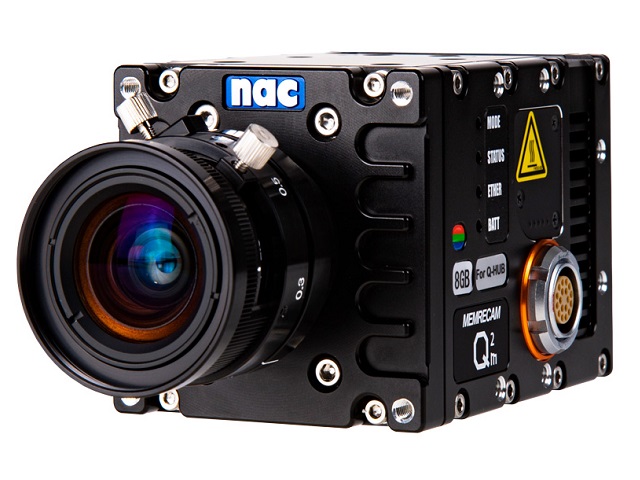 High Speed / High Resolution
1920 x 1080 (2M Pixel)
1M Pixel Resolution at 5,000fps
2M Pixel Resolution at 2,000fps
Faster Data Transfer
Ultra-Fast Gig-E Interface with DataLock
High Sensitivity / High Quality
ISO 8,000 (Color) 32,000 (Mono)
User Selectable Bit Depth
Compact / Durable
Dimension: W62 x H62 x D87.5mm
Weight: Approx. 670g
Hi-G Capability 200G
Additional Product Details
Features
Full HD @ 2,000fps
Maximum Framing Rate: 100,000fps
Phenomenal Light Sensitivity: ISO 8,000 (Color)
Self-Contained Compact Camera Design: 62x62x87.5mm
Ruggedized Camera System:
MEMRECAM Q2m Camera is designed to withstand up to 200G shock, so is suited for use in harsh environment e.g. vehicle testing application
C-Mount Lens is standard: Sensor uses a 4/3-inch optical format
Built-in Hi-G Trigger Circuit (Auto-trigger by G-Sensor)
Built-in Memory Back-up
Gig-E Communications: Supports simultaneous download of multiple MEMRECAM Cameras
Multi-Camera Operation with Precise Synchronization
Power Input: 18-36 VDC
Power Consumption : Max 24W (at 36V-in, Ta = 40℃)
Full HD at 2,000fps
The Q2m offers full HD, 1280 x 1080-pixel resolution, up to 2,000fps and the maximum frame rate is 100,000fps. The camera equips a C-mount for small and lightweight lenses. The electric shutter can be set up to 1.1μsec. The maximum memory size is 16GB and you can record Full HD images at 2,000fps for 3.2 seconds.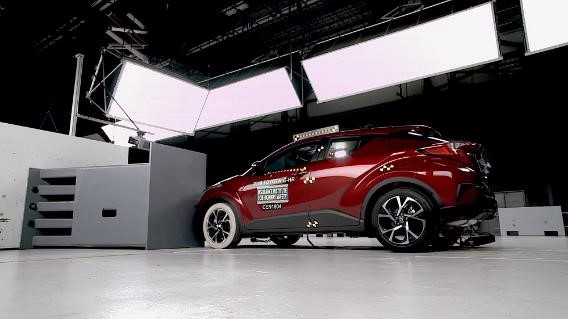 Phenomenal Light Sensitivity: Color ISO 8,000 and Mono ISO 32,000
The Q2m utilizes an extremely light sensitive image sensor. You can record high-speed images with less amount of light and it helps shooting heat-sensitive objects.
| | |
| --- | --- |
| | |
| MEMRECAM Q2m | MEMRECAM Q1m |
Small and Lightweight Camera
The Q2m is 62 x 62 x 87.5 mm and 670g.
The camera is designed for On Board and Off Board applications where size limitations are a consideration.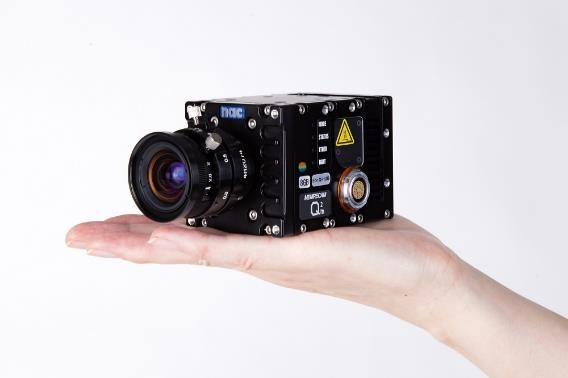 Ruggedized Camera Body with Built-in Memory Backup
The Q2m features the impact resistance up to 200G, so can be used as an on-board camera of automobile crash test and also mobile robot arm for welding, The camera equips the built-in battery for memory backup and the recorded data is retained for 1 hour without supplying power.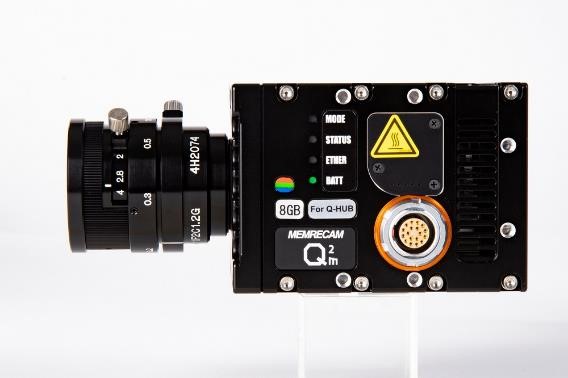 G-Sensor
The Q2m can be trigged by shock using the built-in G-Sensor. In addition to general tape switch to trigger the camera, the G-Sensor can trigger the camera when a certain shock is applied. It can be used when the trigger signal is not available and the situation to setup the G-Sensor as a fall-back of the tape switch or other trigger signal.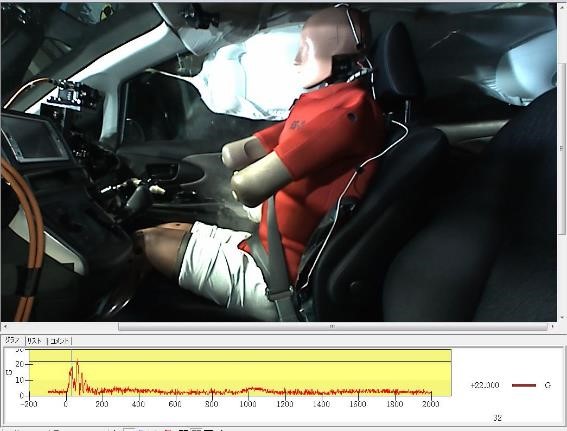 Remote Control with MLink Mobile
MLink Mobile is an App to control the Q2m with a tablet PC and/or smart phone. The App support people to confirm appropriate focus, brightness, framing and others. In case of repeating tests, you can overlay a previously shot picture with a live image to help recreating the same frame as before. After shooting, length and angle analysis is possible without downloading the data to the control PC to check the test results quickly.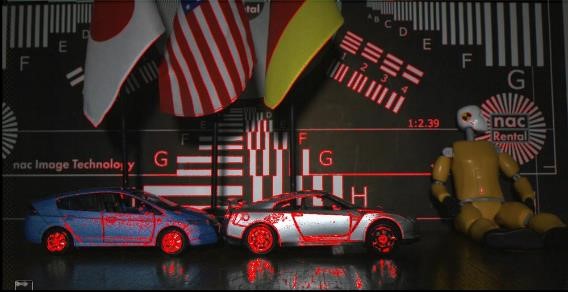 Focus Assist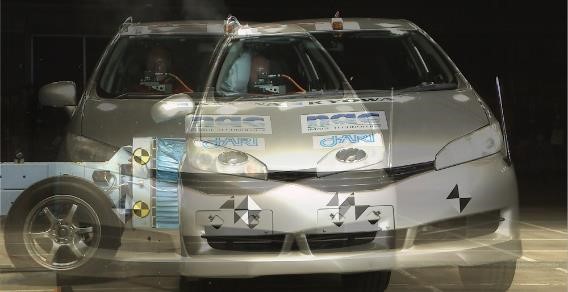 Framing Assist with Overlay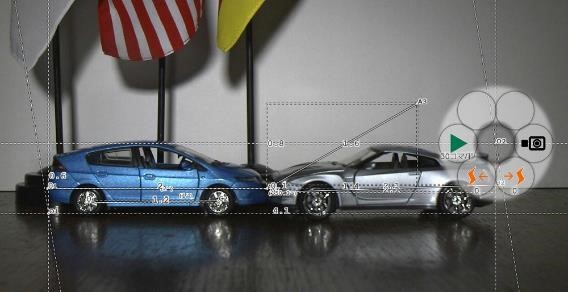 Length and Angle Analysis with MLink Mobile

Specifications
Sensor
2.07M Pixel CMOS sensor
Active Pixel
1920 X 1080
ISO (REI)
Color ISO 8,000 / Mono ISO 32,000
Electric Shutter
Global, 1/100~1/909,090 sec. (1.1us)
Memory*1
8GB / 16GB
Memory Segment
Up to 32 Segments
Bit Depth
8bit / 10bit
Lens Mount
C-mount
Record Time
8.2 sec (8bit)
6.5 sec (10bit)
*1920 x 1080 @1,000fps with 16GB memory
Input Signal
Trigger, SYNC IN (IRIG/1kHz), POWER-CTL (5VTTL isolation IF)
Output Signal
Exposure pulse, ARM status, SYNC OUT (IRIG/1kHz)
Interface
1000BASE-T
Impact Resistance
150G (6 axis) Half Sign 11ms
200G (6 axis) Half Sign 7ms
Auto Trigger Function
Triggered by shock using built-in G-sensor capable of measuring up to 200G, 3-axis
Memory Backup Time
Approximately 1 hour
Control Software
Mlink (included with camera)
Power
18-36VDC (supplied by the optional AC Adapter)
Dimensions*2
W62 × H62 × D87.5mm
Weight*3
670g
*1 Selectable at the time of ordering
*2 Dimensions without handle or optional accessories
*3 Weight without accessories
Specifications described above are subject to change without notice.
Sample Recording Times and Resolution
Frame Rate
Resolutions
Recording Time *
(fps)
H
V
(sec)
50~1,000
1920
1080
164.96~8.24
2,000
1920
1080
4.12
2,500
1920
1024
3.47
3,000
1920
768
3.86
3,500
1920
720
3.53
4,000
1920
576
3.86
5,000
1920
512
3.47
6,000
1920
384
3.86
8,000
1920
320
3.47
9,000
1920
288
3.43
10,000
1920
240
3.71
20,000
1920
96
4.63
30,000
1920
64
4.63
40,000
1920
48
4.63
50,000
1920
32
5.56
80,000
1920
16
6.95
100,000
1920
8
11.13
*Recording Time with 16GB memory and 8-bit recording
*Multiple of 18 can be set at H Resolution regardless of Frame Rate.
Options
Standard Configurations
Memrecam Q2m
Built-in Memory (8/16GB)
C-Mount
Tripod Plate
NAC Control Software MLink
Operation Manual
Options
AC Adapter (Power Supply)
Carrying Case
Q-Cam I/O Cable
Hi-G lens
Q-Hub for multiple camera operation
Q-Hub Remote Cable (1~15m)
Specifications are subject to change without notice
Configuration Overview
A. Single Camera System

B. Multiple Camera System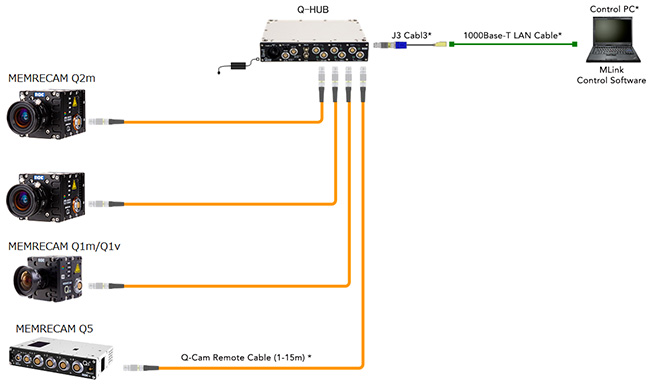 Up to four (4) Q Series units (Q1m, Q1v, Q2m, and Q5) can be connected to a Q-HUB to achieve precise synchronization among the units and to supply power. More cameras can be configured with additional Q-HUB.
C. MEMRECAM platform system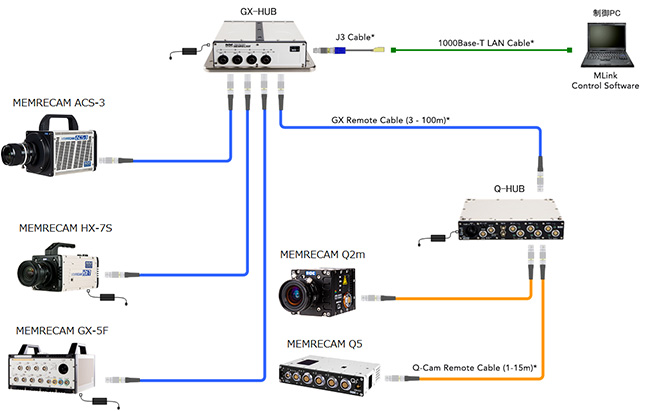 The multiple Q Series system can be configured with nac MEMRECAM platform cameras (i.e. MEMRECAM ACS, HX and GX Series Cameras) with the GX-HUB. All the networked cameras are fully synchronized each other with simple cabling.