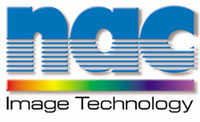 nac Image Technology Inc. is the largest supplier of high-speed imaging systems in the world. The following briefly describes the types of resources nac has developed and applied to the engineering and manufacture of high-speed imaging systems.
In this age of rapidly changing technology, nac has dedicated an ever increasing portion of its resources to Research and Development. The headquarters for nac's Image Technical Center R&D facility is the Yokohama Factory, a facility established in 1963.
nac's image technology capabilities started with nac's involvement with the motion picture industry and motion picture production. Starting with the first cinemascope lens produced in Japan, nac has developed and manufactured its own unique motion picture equipment including large format motion picture cameras, visual display systems, animation production equipment, laser telecines and kinescope recording devices. Now that there is a new age in motion picture image technology, an age including computer graphics and the use of a variety of digital methods of image making, nac's research and development is expanding to meet these new challenges.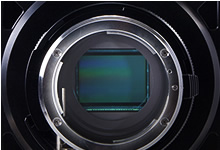 Image Instrumentation technology, the recording and analysis of image data generated by bodies in motion, has evolved from a film-based camera technology, through video-based camera technology to a digital camera technology. nac is continuously working to improve its capabilities with respect to capturing images of fast moving objects with constant improvements in frame rate, light sensitivity and image resolution
nac has manufactured, and currently manufactures, a variety of unique imaging equipment at its Yokohama Japan facility. More specifically, nac is actively involved in the manufacture of motion picture cameras, lenses, high-speed image instrumentation cameras, image analysis devices, high-speed video equipment, rugged video instrumentation recorders, specialized optical instrumentation equipment and eye-mark recorders. nac continues to expend significant R&D efforts, developing even newer technology in all these product areas.
Yokohama Factory and Image Technical Center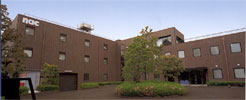 As a specialized manufacturer of imaging systems, nac utilizes high precision production systems. nac has a variety of precision milling machines, lens polishing equipment and has a variety of assembling measurement and inspection systems for the production of high quality imaging systems.
The Image Technical Center focuses on many different areas of technology. nac's R&D facility is staffed with optical engineers, mechanical engineers and electrical engineers with extensive experience in such fields as electronics, chemistry, computers and image recording and image processing.
Opto-Mechanics – The latest precision machinery is based on optical technology. After nac developed the first Japanese cinemascope lens in the 1960's, nac has continued to accumulate experience through the continued development and production of specialized optical equipment. nac's production facilities have lens grinders, a vacuum chamber and instrumentation facilities for the design and production of lenses, prisms and other specialized optical equipment, custom designed and built to customer specifications.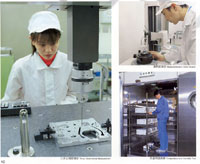 Fine Precision Processing and Assembly – To achieve the highest marks in product performance, quality and reliability, nac has developed a variety of precision processing and assembly technologies. The latest numeric control and measurement systems are employed to maintain a consistently high level of product quality.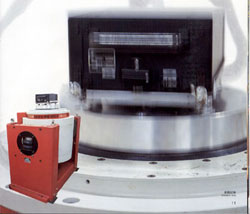 Environmental Testing Facilities – High quality, high reliability and customer safety are important issues for nac Image Technology Inc., especially since nac's products are used all over the globe. The Yokohama Factory has environmental testing facilities including temperature-chambers, humidity-chambers, centrifuges, and vibration tables. The Yokohama Factory also utilizes machines allowing for measurement and inspection at each step of the production process.
Service and Distribution Centers – the Americas
nac Image Technology maintains a technical support office in Howell, MI, staffed with personnel well-trained with respect to both the nac high-speed imaging equipment and high-speed applications in general. The nac applications engineering and technical support staff stand ready to answer customer questions and assist customers in the definition and development of solutions to high-speed imaging challenges.
nac Image Technology maintains a sales management office in Salem, MA. nac works primarily through sales representatives in the Americas and nac's sales management offices act as the primary point of contact for nac's sales representatives. nac sales representatives in the Americas are located throughout the USA, Mexico and Brazil. For a complete list of nac's sales representatives, please refer to our Complete List of Sales Representatives under the "Contact nac" tab above.
Corporate Headquarters and Structure in Japan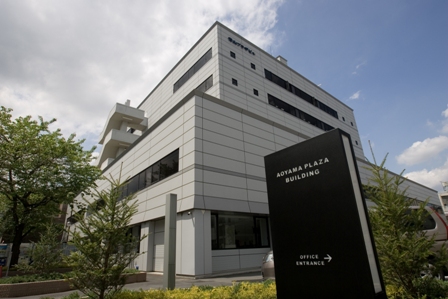 The Corporate Headquarters in Tokyo, houses the Sales and Marketing Division, the Administrative Division, and the Overseas Division. The headquarters also handles equipment rentals for motion picture production and image instrumentation.
nac also maintains Sales and Marketing offices in Osaka (for Western Japan) and Nagoya (for Central Japan).
nac Image Technology Inc. services its Asian customers through a number of sales representative companies. For more information and a complete list of nac's sales representatives, please refer to our Complete List of Sales Representatives under the "Contact nac" tab above.