NAC Image Technology - 'Memrecam GO' Debut!!!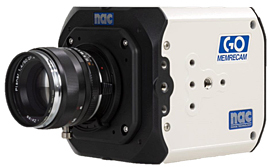 August 2022
Tokyo, August 2, 2022 – NAC, a leading Digital High Speed Camera manufacturer, introduces the latest in high speed imaging innovation with the Memrecam GO series cameras. The Memrecam GO platform combines a compact, lightweight, portable form factor with incredible performance.
Built on the NAC's cutting-edge ACS sensor technology, the first two models in the Memrecam GO family are the GO-9 and the GO-12, which provide megapixel resolution at a blazing 9,000fps and 12,000fps respectively with excellent light sensitivity. The Memrecam GO's extremely small and lightweight design is ideal for ultimate portability and field use. The Memrecam GO does not require a control PC and can run on an optional removable battery pack. A browser-based app allows for simple, intuitive, and completely wireless operation. Designed for advanced R&D and testing applications, the Memrecam GO is ideal for use with Digital Image Correlation (DIC), Flow Visualization (PIV), Welding, Robotics, Microscopy and many more applications.
Key Specs & Features
12-bit CMOS Sensor
1,008x896 at 12,000fps (GO-12) and 9,000fps (GO-9)
Max. frame rate : 220,000fps (GO-12) and 150,000 (GO-9) with reduced resolution
Light sensitivity : ISO 100,000 (Mono), ISO 20,000 (Color)
Memory : Up to 64GB or external SSD (COTS)
Dimensions : 128x128x135mm, 2.9Kg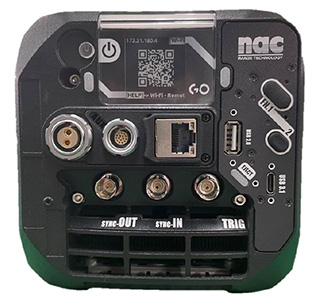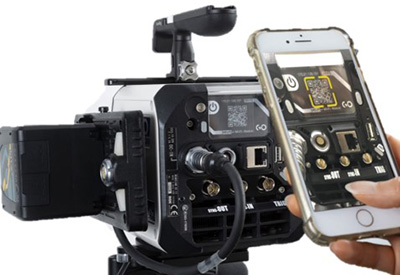 For more information, please visit www.nacinc.com