Sports Biggest Event Trusts nac
January 2013 Simi Valley, CA - Football fans around the world will be awed by unbelievable slow motion replay imagery during this Sunday's telecast of Super Bowl XLVII at the Mercedes-Benz Superdome between the San Francisco 49ers and Baltimore Ravens on CBS! Fletcher Chicago will be providing five (5) of the new nac Hi-Motion II™ Ultra Slow Motion Digital cameras to capture the dramatic field action at this year's Super Bowl in New Orleans.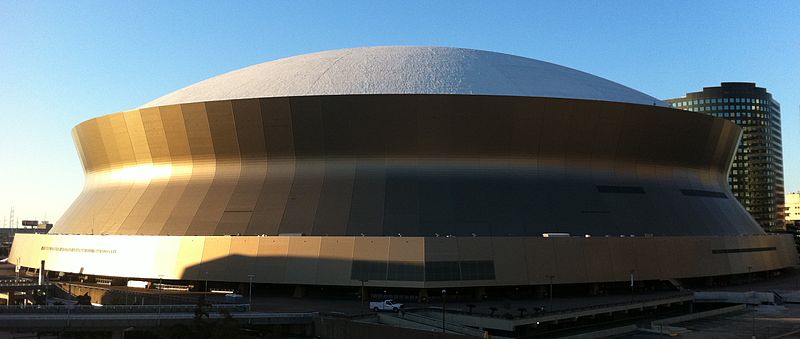 The Hi-Motion II cameras will be in hard and handheld configurations on the field, in the stands, and on sideline carts. Each camera will be able to shoot 300-500 frames per second in 1080i. CBS Sports will also have the ability to simultaneously play back six unique camera views in a quad-split, three-way split, or two-way split depending on the play. CBS Sports will have a full arsenal of production tools including over 60 different cameras!
The Hi-Motion II™ cameras use a unique three chip (CMOS) sensor array capable of capturing more than 10X high speed images in Full HD and provide simultaneous output of live real time video AND ultra slow motion replay video. The three chip nac Hi-Motion II™ cameras provide unparalleled clarity and detail enhancement along with superb light sensitivity while fitting seamlessly into the workflow of sports broadcast environments.
Many of the uses for the Hi-Motion II are either at night under the lights or inside an indoor stadium with artificial daylight. To accommodate these uses, of course, the Hi-Motion II has been optimized with respect to light sensitivity, like all nac ultra slow motion (aka high speed) cameras before it. In addition, nac has incorporated into the Hi-Motion II the world's first real time flicker suppression system for ultra slow motion broadcast HDTV camera system. The flicker suppression system allows the operator to adjust the camera "on the fly" during a live broadcast, mitigating and greatly reducing the flicker effect caused by stadium lighting.
Live sports broadcast applications provide challenges not faced in traditional instrumentation applications. For one thing, the amount of time available to the broadcaster between when an event occurs until slow motion playback on air is very short. For another thing, you don't want to miss any of the action and the game doesn't stop because you're downloading images. In response to these requirements, nac incorporated both "Continuous Live Output" and "Recording When in Playback" into the Hi-Motion II. Continuous Live Output allows the camera operator to use the Hi-Motion II as a normal camera with its rich image quality generated by the 3-chip CMOS technology. Recording when in Playback enables the operator to record the ultra slow motion image while playing back footage that is stored inside the memory. Therefore you will not miss any crucial moment happening in front of you.
In the world of ultra slow motion camera systems, images are captured at rates of speed dramatically faster than standard cameras. Stadium lighting cycles at rates much slower than the rate at which ultra slow motion images are captured. Because the lights are not synchronized with each other or the cameras, a pulsing effect may be apparent in ultra slow motion imagery broadcast during live sporting events taking place under stadium lighting.
There are times when the camera operator must be free to roam the sidelines, or walk freely throughout the sports venue. In such instances, the camera cannot be tethered to anything. In response to this requirement, nac worked with industry partner BSI to develop Wireless RF Links which enable the camera crews on location to shoot with the camera hand-held or mounted on a Steadicam and walk freely around the event. This engineering achievement from BSI means that the ultra slow motion nac equipment can be used without cables, and directors can place it anywhere where there is RF coverage at an event. This wireless set up is particularly useful on the touchline or even on the field of play, for Football, Rugby and Golf. Once again nac worked closely with a technical partner and was able to master the technology and make this feature a possibility with the nac Hi-Motion ll.
After making its debut at last year's Super Bowl in Indianapolis, the Hi-Motion II™ cameras have been an integral part of a number of high profile sporting events in 2012, including the Australian Open, the British Open, Wimbledon, the London Games, as well as professional football matches in the US and the UK, and professional baseball in the US. The Hi-Motion II continues the Hi-Motion legacy and illustrates the commitment to superior quality which is synonymous with nac Image Technology's name.
About nac Image Technology
Since 1958, nac Image Technology's continuous record of technical and digital innovation and a comprehensive, integrated line-up of products have set industry standards for performance and reliability, satisfying specific high speed imaging requirements.
Learn more about nac products at www.nacinc.com. For more information on the Hi-Motion II™ camera, visit www.hi-motion.net.
For further information:
ahayford@nacinc.com
Andy Hayford: +44 (0)1628 509 001
sales@nacinc.com
nac Image Technology: +1 805-584-8862