8 nac High Speed Cameras capturing action at the 2010 Winter Olympics
Due to their ease-of-use and excellent image quality, nac cameras are favored heavily for slow motion replays!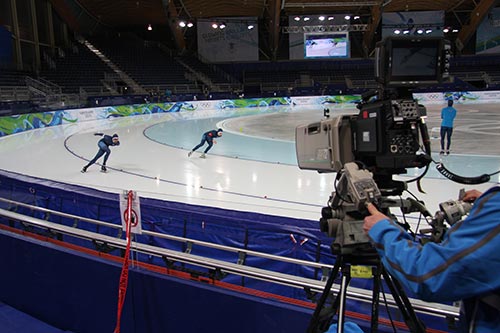 February 4, 2010
nac High-Speed Cameras continue setting the bar for their incredibly detailed slow motion images in coverage of prestigious sporting events around the world! A total of 8 nac High Speed Cameras are working on the Vancouver Games beginning February 12 and going thru February 28. In Whistler, the cameras will be recording both men and women's Alpine Skiing and Cross Country events at Whistler Olympic Park. In Vancouver, the cameras will be used to capture action at the Speed Skating competition at Richmond Oval, Curling at the Olympic Centre and Ice Hockey at two separate venues: Canada Hockey Place and the University of British Columbia Winter Sports Centre.