Eye Tracking Products - EMR-9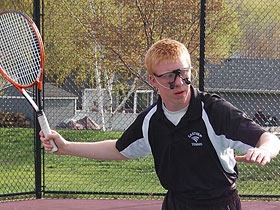 The EMR-9 offers the latest developments in eye tracking measurement and analysis systems. The EMR-9 is a truly mobile system that provides a significant reduction in size and weight over traditional eye measurement systems. Participants no longer need to be tethered to a fixed position processing unit that limits their mobility.
This head mounted eye tracker is available in both single and dual measurement versions. The EMR-9 contains a special optical system that compensates for strong external light. As a result, a stable line of vision measurement is possible even during daylight hours. In addition, the EMR-9 offers both standard (60Hz) and high speed (240Hz) sampling rates.
Calibration is quick and simple, requiring minimal operator training while achieving easy and accurate results. No PC is required for data measurement, so activities can be performed in a wide variety of locations including outside or in vehicles. An SD memory card can store up to one (1) hour worth of data and video. Parallax correction of both eyes is conducted during measurement so the focal point and eye marks can be matched at any distance. In addition, simultaneous time axis measurement is possible with other measurement equipment using the optional counter reset box.
Quantitative analysis such as stationary points, trajectory display and pupil diameter can be measured with the optional analysis system. The EMR-9 can be used with the EVaRT data capture and post analysis software offered by Motion Analysis Corporation ( MAC ), providing data for both eye movement and body motion analysis. Finally, simultaneous measurement of both eyes, convergence angles and pupil diameter can also be measured with optional detection unit.
For additional information on Eye Tracking products by NAC Image Technology, please contact Steve Soltis ssoltis@nacinc.com or call 704-583-2117 X 210
Other pages related to: Eye Tracking Products